Florida Crime Rate Drops while Palm Beach County Violent Crime Rate Rises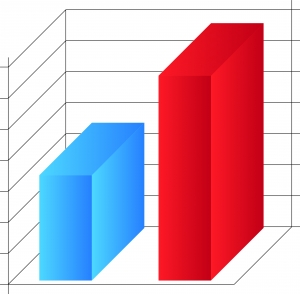 According to a report from the Florida Department of Law Enforcement (FDLE), crimes across Florida dropped to a 44-year low in 2014. At the same time, though, violent crime actually rose in Palm Beach County by 115 incidents (vs. the previous year), although the overall crime rate, including nonviolent crimes, did decrease.
As our Delray Beach and Hollywood criminal defense lawyers know, looking at state crime statistics is a good idea if you want a grasp on the current criminal justice climate. More specifically, local crime stats (such as those dealing with particular counties), paint an even more detailed picture.
In this blog, we are going to explore the particulars of the newly-released reports covering crime drops and increases across Florida, focusing mainly on Palm Beach County which, as noted above, has produced some puzzling statistics.

According to the FDLE, Florida's crime rate dropped by almost 5% from 2013 to 2014. While the number of violent crimes dropped by 0.7 percent and nonviolent crimes fell 4.1 percent, murder and sex offenses did increase slightly, though crimes like burglary and robbery also dropped.
According to the Palm Beach Post, in Palm Beach County, crimes such as aggravated assault, rape and murder increased by 115 incidents over 2013, although the general crime rate actually decreased 5.2 percent over 2013. Across the State of Florida, as our Delray Beach and Hollywood criminal defense lawyers at the Law Offices of Leifert & Leifert know, while crime is indeed at a 44-year-low overall, murder increased by 1 percent over 2013 and rape increased by 3.8 percent over 2013. Reacting to the report of the violent crime increase in the county, Palm Beach County State Attorney Dave Aronberg referred to the increase as a "small uptick."
In Palm Beach County, crimes like vehicle theft, burglary and larceny fell to their lowest rates in almost 20 years, dropping from 49,372 cases in 2013 to just 41,020 last year.
Specifically, Delray Beach and Riviera Beach saw the most significant decreases in crime rates among cities that have populations of more than 30,000. (Delray Beach, for example, saw its crime rate drop 13.2 percent!) As our Delray Beach and Hollywood criminal defense lawyers know, the only law enforcement department serving a city that big that saw an increase in crimes was Greenacres, which actualy witnessed a 14 percent increase in the crime rate.
Despite the slight increase in violent crimes in Palm Beach County, the statistics do paint an encouraging picture; crime is dropping across the state. And with further effort by law enforcement agencies to promote community involvement and reform certain archaic criminal justice system rules, the violent crime rate will begin to drop as well. If you have any questions about this topic, or if you've been arrested for or charged with a crime in Palm Beach, Broward or Miami-Dade County, please contact our Delray Beach and Hollywood criminal defense lawyers at Leifert & Leifert by calling 1-888-5-DEFEND (1-888-533-3363) to schedule a free consultation.